In celebration of Germany's impressive innovation ecosystem and the entrepreneurs that make it so, GlassDollar curates a monthly list of the 100 fastest-growing startups in the country. The ranking is based on an own invented methodology that includes headcount, funding, web analytics, and social media following into account. Check out their full methodology here.
After announcing Mediengruppe RTL and SWR as our customers, the Glassdollar team reached out to Cyanite to congratulate on entering the ranking in July 2020. You can check out the full ranking here.
Glassdollar website: https://glassdollar.com/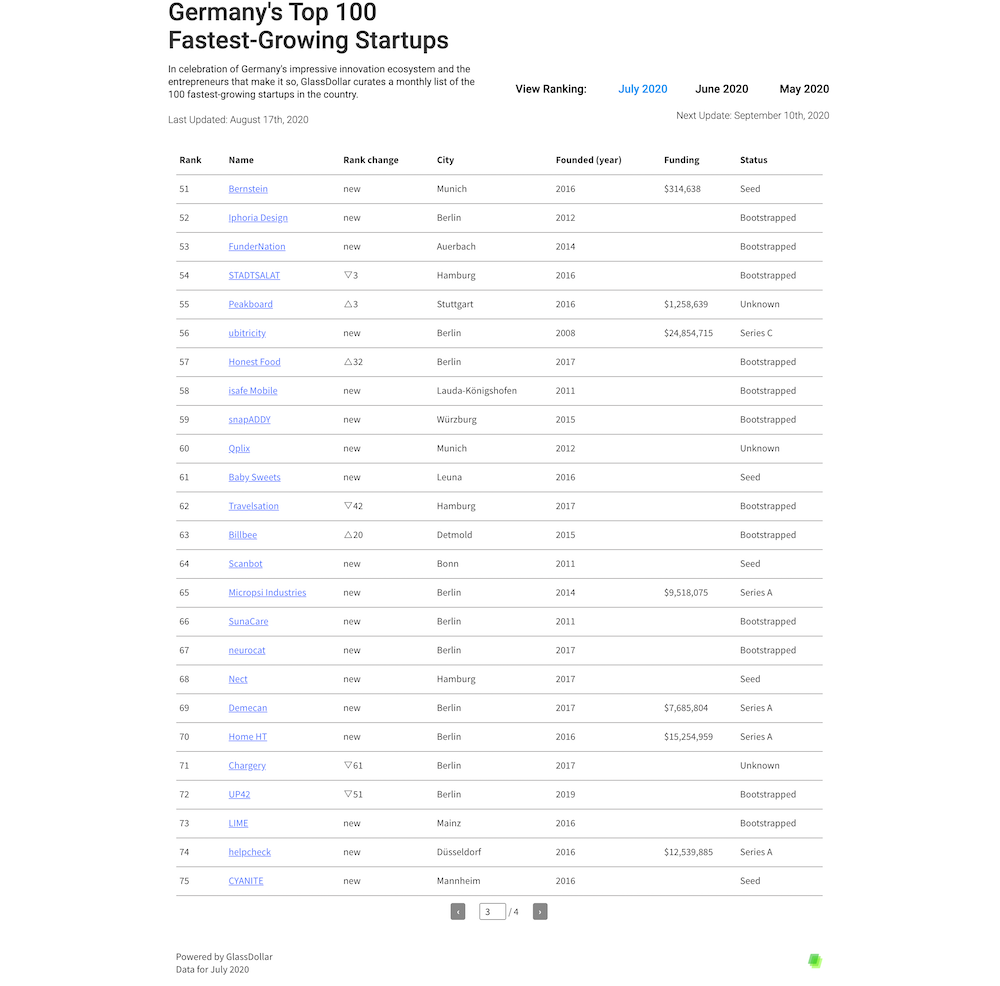 Cyanite entering at position 75.