Written by our CMO Jakob Höflich
This is the second part of my take-aways from Musexpo 2023. If you have missed the first part, you can read it here.
Besides a noisy market and the importance of back catalog, those were further topics that stuck with me when I travelled back to Germany.
AI & Data
Of course, as an AI representative I would have loved to see more AI players on stage such as Beatoven.ai, but on the other hand it was refreshing to have this hype-topic not so in the fore-front as is the case at many other conferences, but rather bringing actual applications and use cases up while discussing proper real-world challenges. Nevertheless, it became clear that the current AI discussion is dominated by AI generated music. There was fear issued by industry representatives that it will take away creativity and replace it. But then there was also the beautiful quote that in music, "only hearts will touch hearts" – unfortunately I forgot who said it but I think that is very true. Still, the entire Castaway in Burbank, where the conference was held, held its breath when Dennis Hausammann, CEO of iGroove put it out upfront: "Guys, AI is here and it's here to stay. It will change the industry and you can either embrace it or decide not to. But let's face it, it is here to stay and it is happening right now". As you can imagine, I loved that.
What I also experienced in my conversations is that the value and benefit of AI for tagging and searching music, such as we do at Cyanite.ai, is not yet fully leveraged by music publishers. So even though this technology already proves hands-on benefits such as saving money on tagging and licensing more music by leveraging the depths of a catalog with AI, everything is still young. I feel we are really at the beginning of a new wave of tech-driven publishers, supervisors and sync teams who are super data and music-savvy and leverage the huge opportunity of data and play it back to their artists and teams meaningfully.
Internationalization
I really loved the panel "Market Discovery India". We deal with quite a lot of requests from India and I can really see this market blowing up. What was fascinating to hear is that 5-10 years ago, around 90% of the popular music in India came from movie soundtracks. There was no separate film and music industry, it was one big industry with no separation of video and audio. Today, that number has dropped to 30-50%, which is still very high compared to other markets, but also shows that a new Indian music industry is on the rise.
But it's not only about India. One panelist spoke of an exceptionally famous artist from South Africa who is not represented on a single streaming service. There are new, emerging markets that not only have the opportunity to transform the global music industry, but also to redefine streaming payout models as they are currently applied in the Western world.
What was also dropped here was the importance of subtitles. With good subtitles, regional music is not limited to its countries of origin anymore. But with subtitles, Chilean kids can enjoy K-Pop and Japanese teenagers can dig underground Macedonian rap.
Bottom line was that we will see a change from a US and UK dominated music industry to something more international. I find this truly fascinating as it also opens the western dominated music industry model for new influences from new cultures which bring different business ethics, new ideas, and just more diversity to this fascinating industry.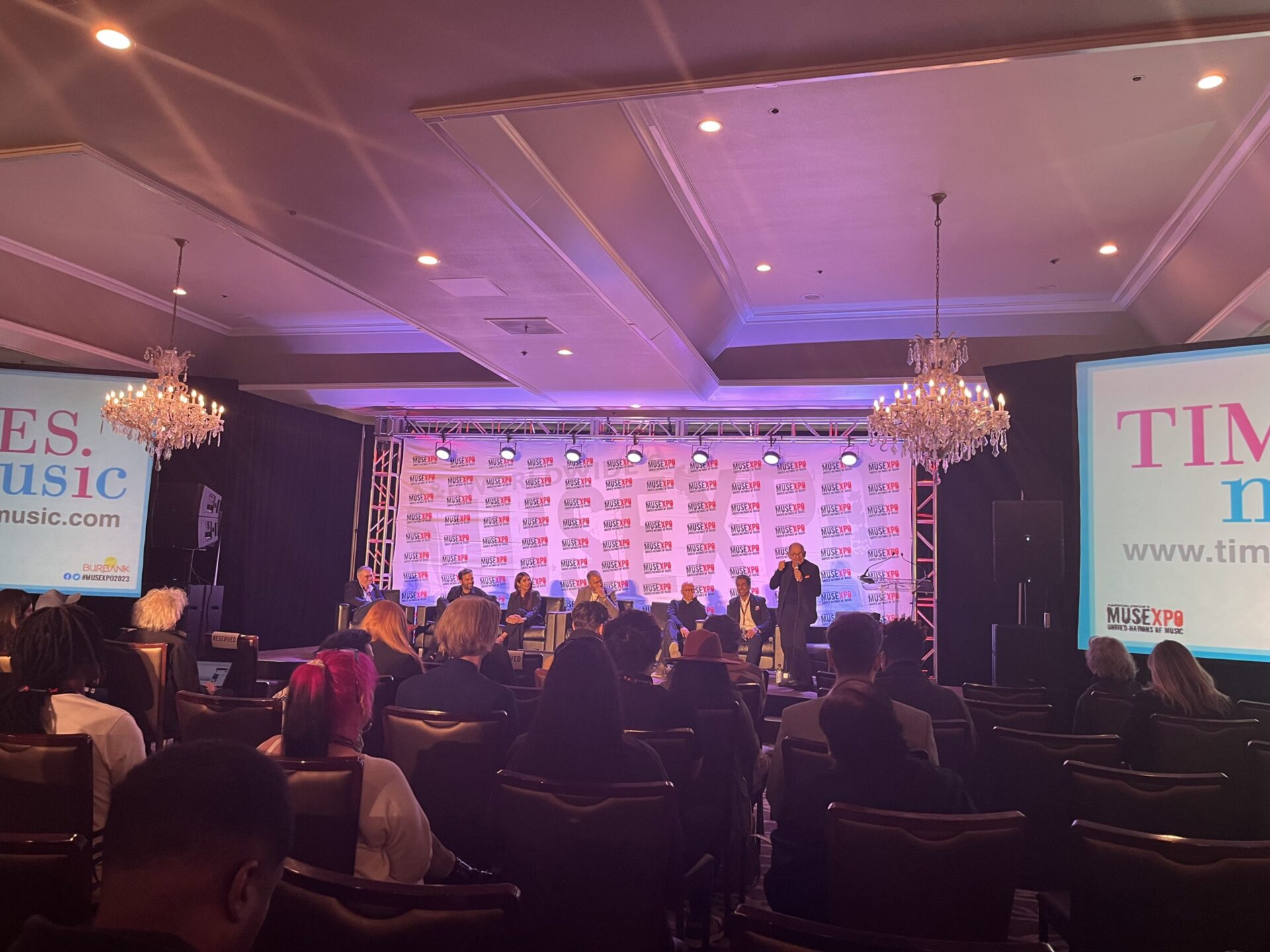 Music For Mental Health
A little bit more niche but by no means less fascinating was the Alchemic Sonic Environment experience created by Satya Hinduja and her team. In a multi-sensory listening experience, they presented an intimate, spatial audio installation that demonstrated the potential of music for mental health. Personally, I am deeply convinced that music makes our inner walls permeable and better connects us to our true desires and needs, which is why it was so great to see and, more importantly, experience this outstanding work. They also easily won the award for the most beautiful setting and booth.
The most interesting question to me is if and how an industry that is primarily focused on entertainment is also able to tap into the healing aspects of music. A good example for that might be Endel which offer soundscapes for all kinds of scenarios from studying to sleeping, and also collaborate with artists like Grimes or James Blake to offer "functional" musical experiences designed by actual artists. I believe something very big is starting there that also contains lots of potential for new and innovative revenue streams for artists and their work.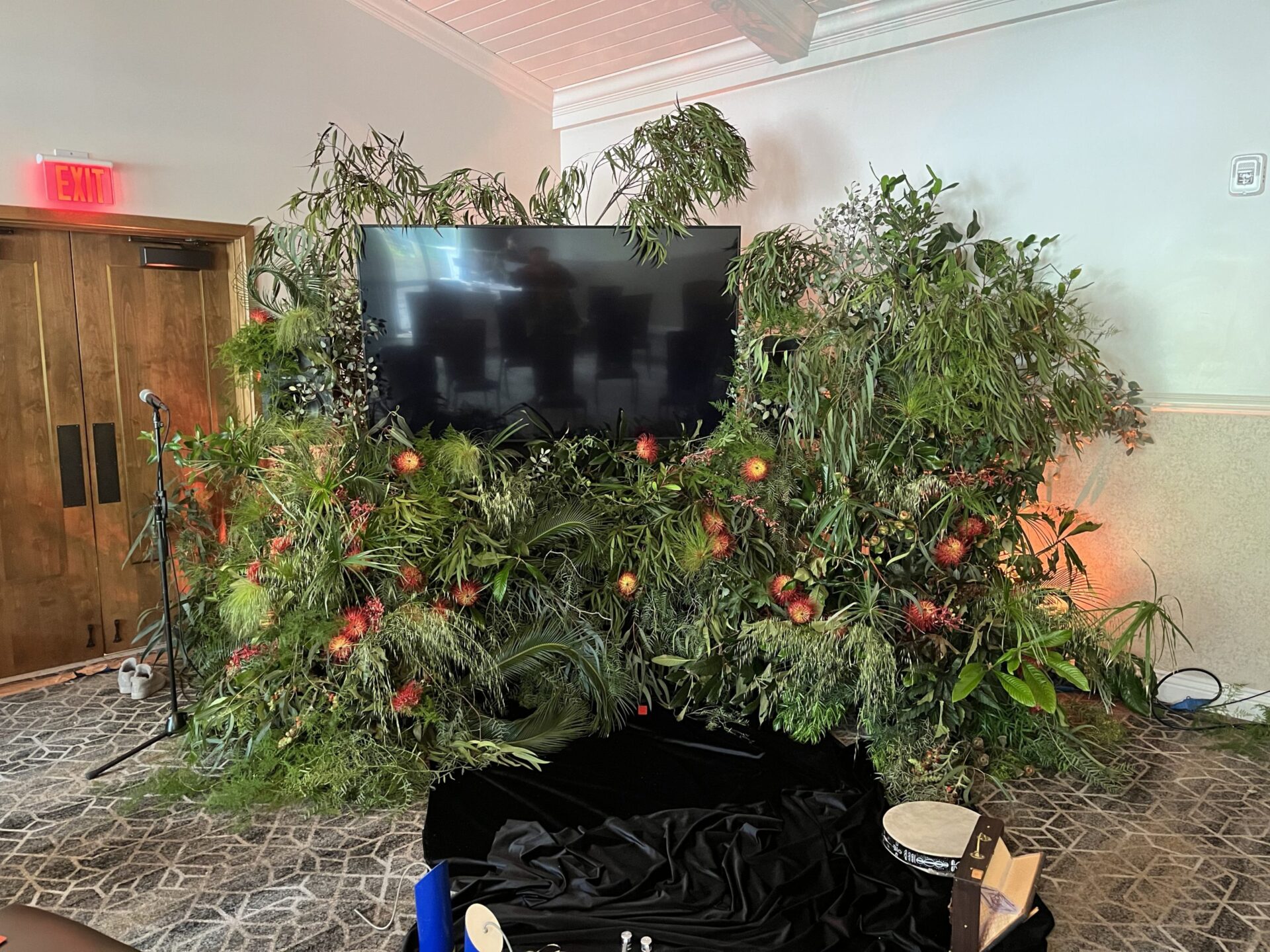 Conclusion
Honestly, I would have liked to have one or two more days at Musexpo to further connect with people and possibly have some hands-on workshops that could be initiated and led by delegates, working together on some of the topics discussed in the panels (as it's done at Future Music Camp for example). It was an intimate setting that made it easy to share openly and meet people in person that you usually only see on screen. Although the focus is very much on A&Ring, I felt there was almost a 360-degree view of the music industry's most pressing challenges, and I'm sure everyone enjoyed getting out of the usual bubble and enjoying other perspectives as much as I did.
It became so clear to me at the conference, that the biggest challenge in the music industry right now is not that AI will replace artists, but it's about discovering the great music, the hidden gems, the outstanding artists that are out there, and to find ways to connect those artist with audiences that resonate with their music. At the end of each day, every single job of every single person attending the event goes back to human creativity and the artists who write and produce music. We need technology to help us navigate the masses; we need an open dialog between old and new music industry and we need events like Musexpo to bring all of this together.