Introducing Cyanite's new features
We have implemented feedback from Cyanite users around the world into our latest version and are more than excited to finally launch it. This version includes AI tagging for your own songs, sonic similarity searches for your own databases and a brand new and refined detail view for better communicating and comparing your music.
Library: Manage & tag your music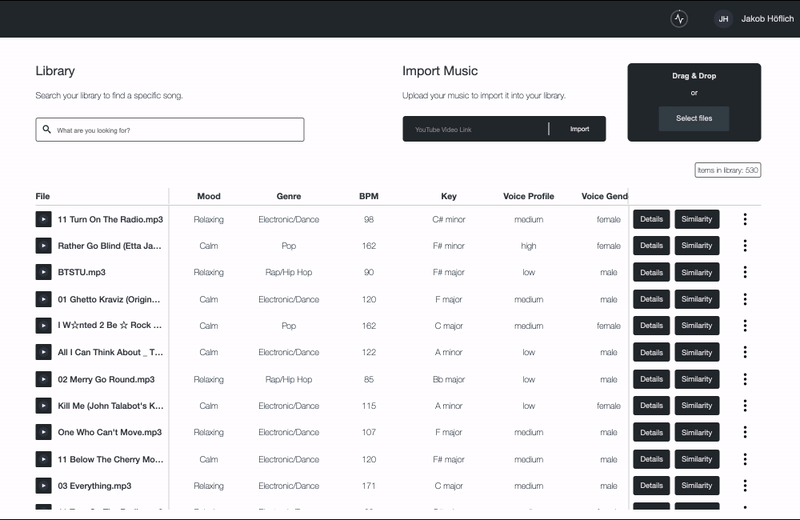 Drag and drop your music into our new library view and have it tagged in minutes. Automatically analyze your music on various features like mood, genre, bpm, key, voice, energy, and mood dynamics.
Similarity Search: Find similar songs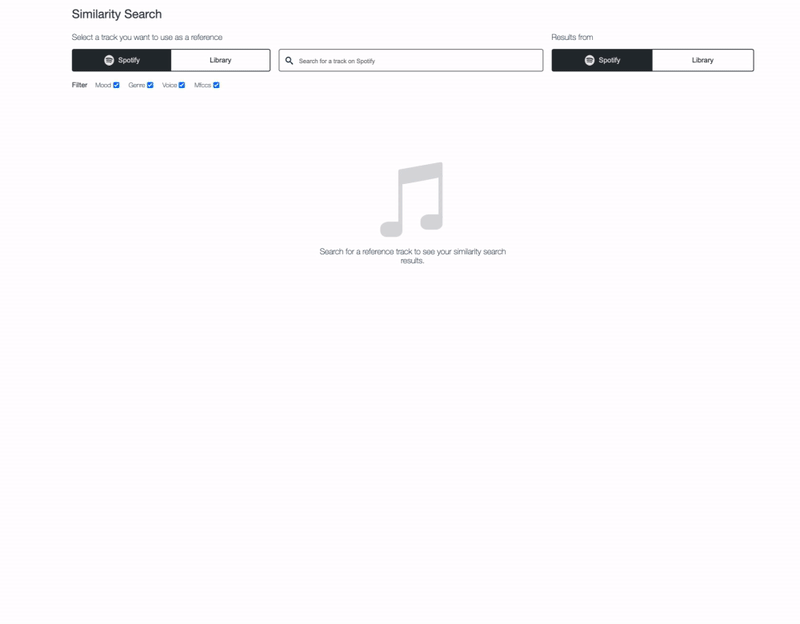 Find similar songs in your own library in seconds. Our improved Similarity Search lets you search your own database with any reference track from Spotify, and lets you filter the results by mood, genre, voice, and timbre.
Detail view: Deep dive into a song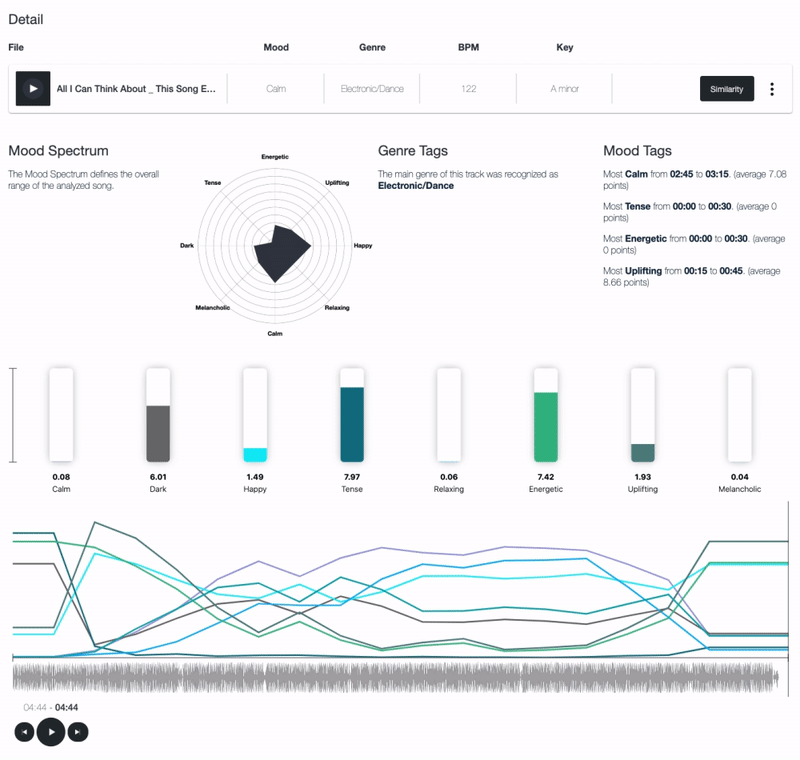 Understand your music at a glance. Use the data-driven interface to find the best song parts in seconds and communicate your music better in any pitch from Spotify to synch.
I want to try out Cyanite's AI platform – how can I get started?
If you want to get a first grip on how Cyanite works, you can also register for our free web app to analyze music and try out similarity searches without any coding needed.
Contact us with any questions about our frontend and API services via mail@cyanite.ai. You can also directly book a web session with Cyanite co-founder Markus here.