Let's face it: Your success as an artist is significantly influenced by the amount of love you get from the gatekeepers of the music industry. Namely bloggers, playlist curators, magazines, social media influencers, A&R's, radio DJs, you name it.
They build a bottleneck by controlling the gateway to the music listeners – your new fans.
The key to their heart is:
Understanding how they got there and
Showing how YOU can help them to stay relevant to their audience.
Gatekeepers are not that different from you. It took them hard work, time and – of course – that special something to establish the trust from their audience which is the root of their influence. Knowing that they will deliver what the audience wants, makes people stick to a blog, playlist or radio station. They know what to expect.
For the gatekeeper, this means that they have to deliver fresh content at a good level of continuity – both in time and style.
So you see, they are also depended on YOU and your music! This is important to understand. Yet, you are not the only artist around. This means, they constantly have to choose between several songs or artists, so make it easy for them to decide for you.
THIS IS BY EARNING THEIR TRUST.
SO HOW DO YOU DO IT?
1. Show them that you mean it.
2. Show them they are not alone in supporting you.
Show them that their audience will like the track.
Tip 1: Show them that you mean it.
Gatekeepers want to endorse an artist for a longer period of time. For this, they need to know if you stick around, if you have a long breath. Is there only that one EP and then you're done or are you organically building a sustainable career? It falls back badly on a gatekeeper if they keep recommending artists to their audience that are out of the picture pretty quickly. Naming a strong team behind you (producer, label, photograph etc.) or a couple of tour dates can do the job quite nicely.
A brand image that evolves around your music also shows a serious level of professionalism. This read by Spinnup sums up this topic very well.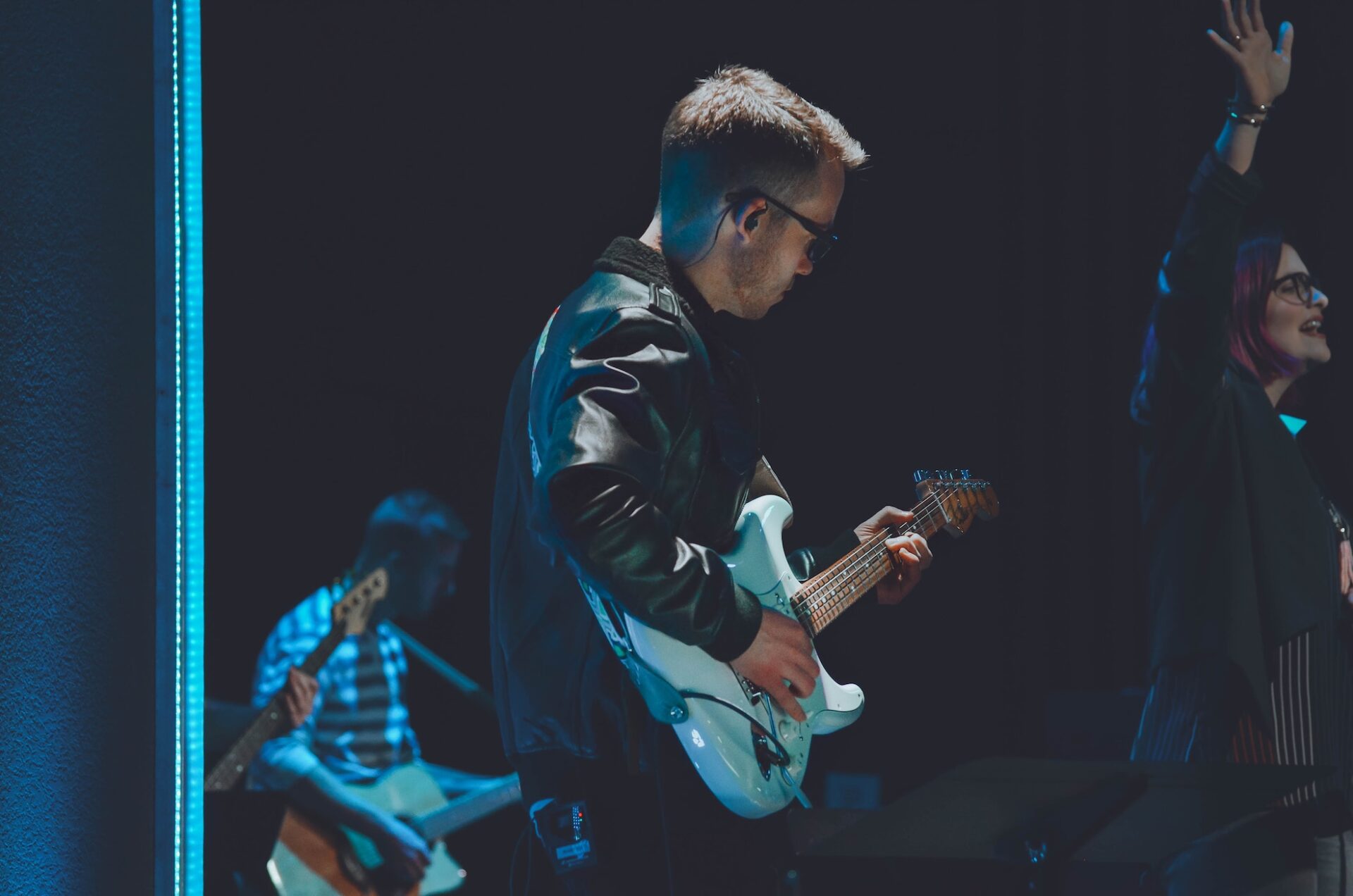 Tip 2: Show them they are not alone in supporting you.
Your social media AND Spotify game is key to this. Followers, engagement, listeners, growth! Use all the stats you have access to. If you have no Social Media game, yet, name anything that makes gatekeepers trust, that your career will grow. This can be blog features, record reviews or previous playlist rankings.
Tip 3: Show them that their audience will like the track.
This is especially important if you're just starting your career and have nothing to show for, yet. As pointed out earlier, gatekeepers must keep some degree of consistency in the musical styles they recommend. Show them that your music goes in line with their previous music picks. You can achieve this by doing your homework:
a. Listen carefully through all that music, radio-shows, playlists, mixes etc. yourself and find parallels.
b. Make use of music analysis tools to undermine your pitching with objective data.
They give you some sort of neutral perspective both to you and the gatekeeper and serve as an objective advocate. A solution like Cyanite displays the emotional profile and musical style of your song. When you then analyze the playlist that you want to be placed in and the profiles match, chances are high that the playlist curator will also see a fit and consider your song.
Let's give you an example. Below you see two screenshots taken from Cyanite: First, the emotional profile of the song Too Much by the British band Pale and second, the independently curated playlist Chill Indie Rock. Imagine you are pitching the song to the curator of the playlist. You can add the "emotional fit" as another piece to your story.
However, if it doesn't match, find a playlist that does.
Screenshot 1: Track Mood Analysis of Pale – Too much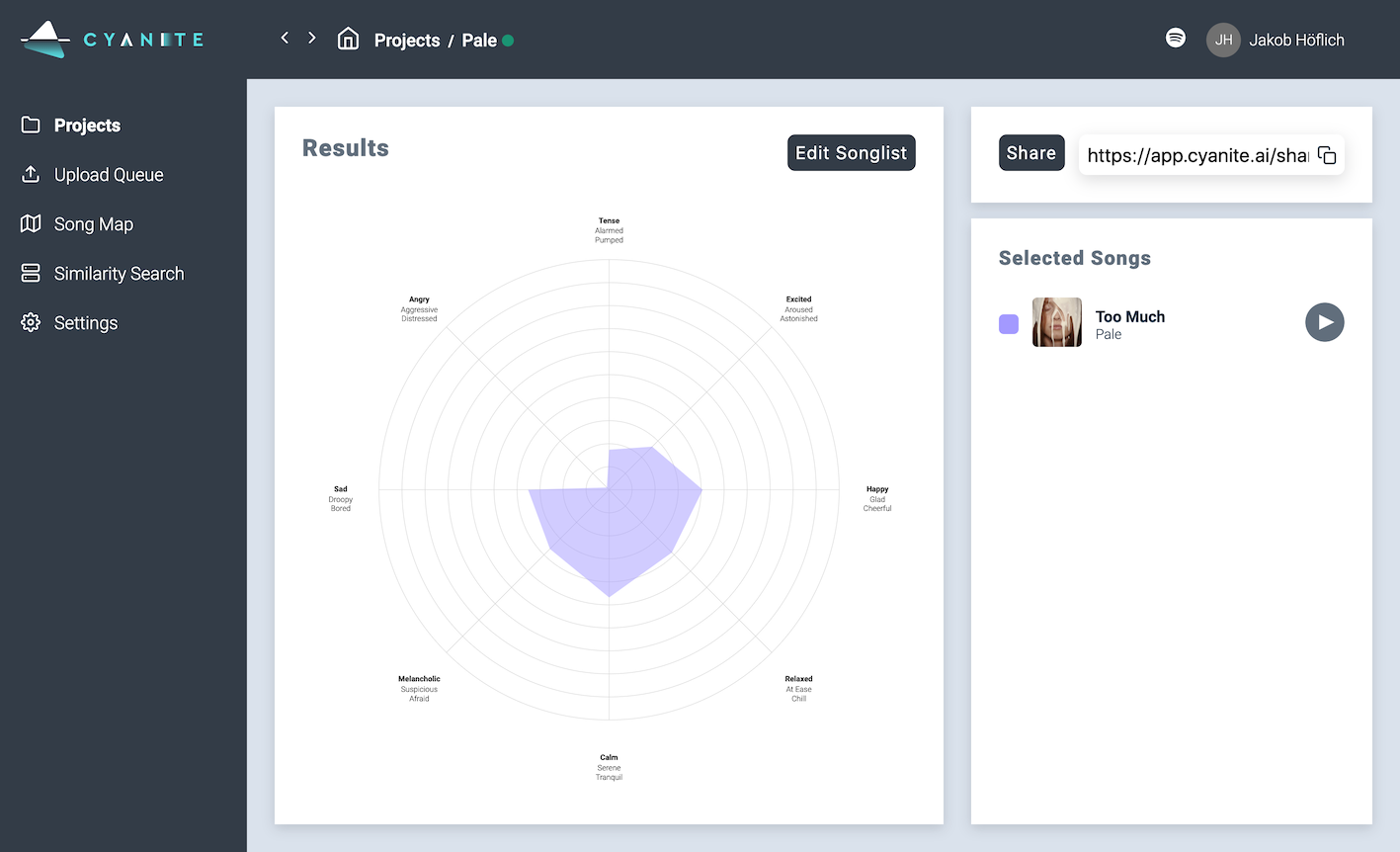 Screenshot 2: Playlist Chill Indie Rock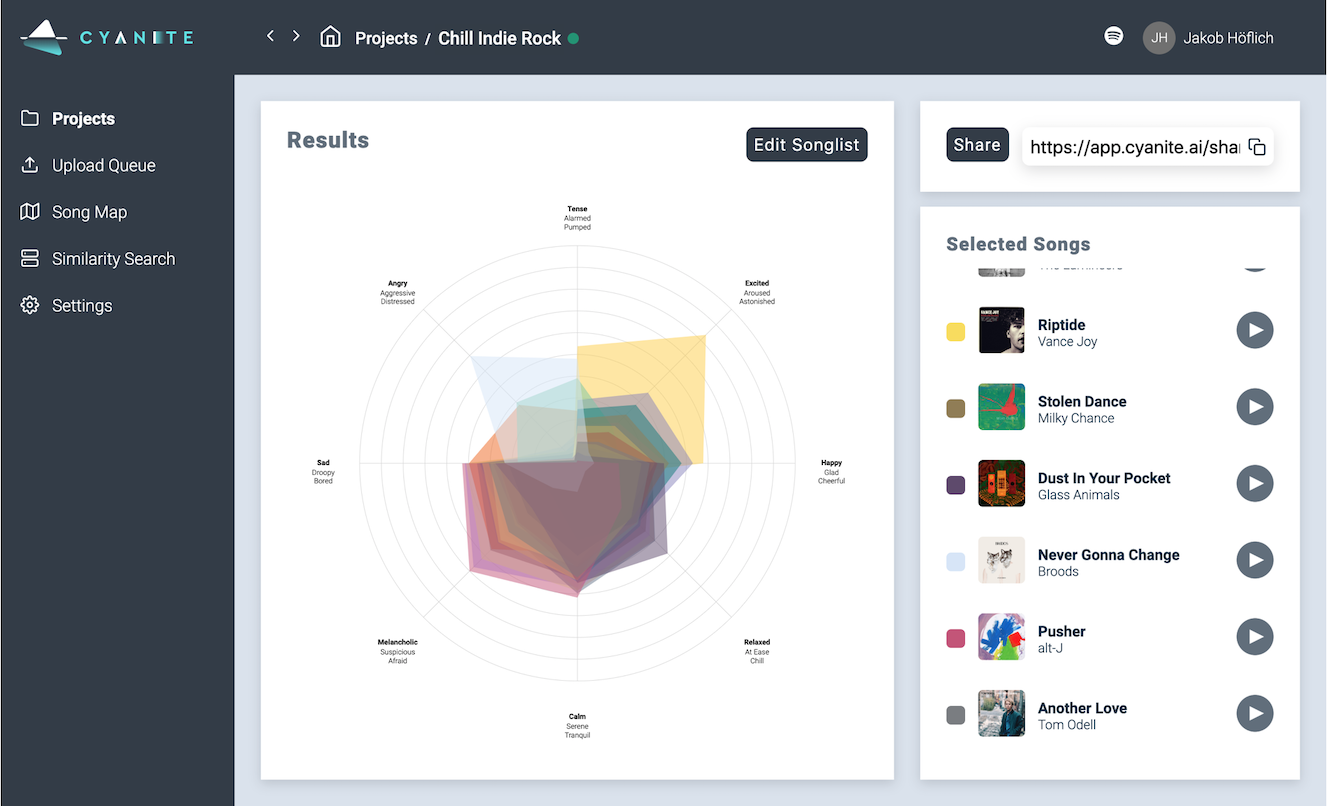 Conclusion
Gatekeepers have hundreds of people contacting them everyday but only a limited amount of time to sift through the endless stream of music. Mostly, they have a very distinct kind of music/artist they cover. 'Musical style' ist only the start of it – they also consider the stage of your career, looks, affiliation to other artists, political affiliation and engagement or a special kind of lifestyle. If you are not somewhat of a perfect match to this: don't bother to write them. It costs you time as well as them that is better used creating new music and/or building up your Social Media game and brand image around your music.
About the Author
Markus ist the Co-Founder and CEO of CYANITE. Before he co-founded the boutique label Serve & Volley Rec. and worked at the music promotion agency Shoot Music.