As a music label, you know how hard it is to promote a new artist and cut through the noise. Most music advertising agencies and labels choose to do Facebook and Instagram marketing as an easy way to start. There are some important things you should know about setting up such campaigns but there are already great guides and tips on that here and here. What we want to cover in this article are the steps you can take to identify the audience for a completely new track.
An interest-based audience is a tool that allows you to select customers based on their interests. You can target people who are fans of other artists or people who browse websites similar to your artist's webpage. Interest-based audiences feature significantly narrows your audience to the most relevant group, thus increasing your chances of reaching the right people. 
If you are a big music label you can also use custom audiences on Facebook. You might have thought that custom audiences are only applicable to music that already gained its following, but there is a workaround. All you need to do is find similar artists who fit the roster of your label and then launch a campaign based on the same audience but for the new artist. Thus you make the most out of your advertising efforts. 
With Spotify, it's easy to find similar artists and their respective fan communities, but when the new song is not yet released or you are breaking a new artist, Spotify algorithms won't work. So how do you identify similar artists for a track that is not released yet? You can use Cyanite's Similarity Search to solve that problem. The Cyanite Similarity Search compares the sound of the song you want to promote with hundreds of thousands of other tracks and finds the ones that sound similar.
At this point, kudos to Maximilian Pooschke of Virgin Music Label & Artist Service  for bringing this use case of Cyanite's similarity search to our team's attention.
"Cyanite's Similarity Search is an intuitive tool when I'm creating custom audiences for new artists on social media. Especially for music that doesn't easily fit into a box, the similarity search is a great entry point for campaign planning."
Now, here is a step-by-step guide on how to create custom audiences using similar artists identified by Cyanite.
Step 1. Upload music to the library view and let Cyanite analyze it
Drag and drop your music to the library view. Before you do that, you need to register for free here https://app.cyanite.ai/register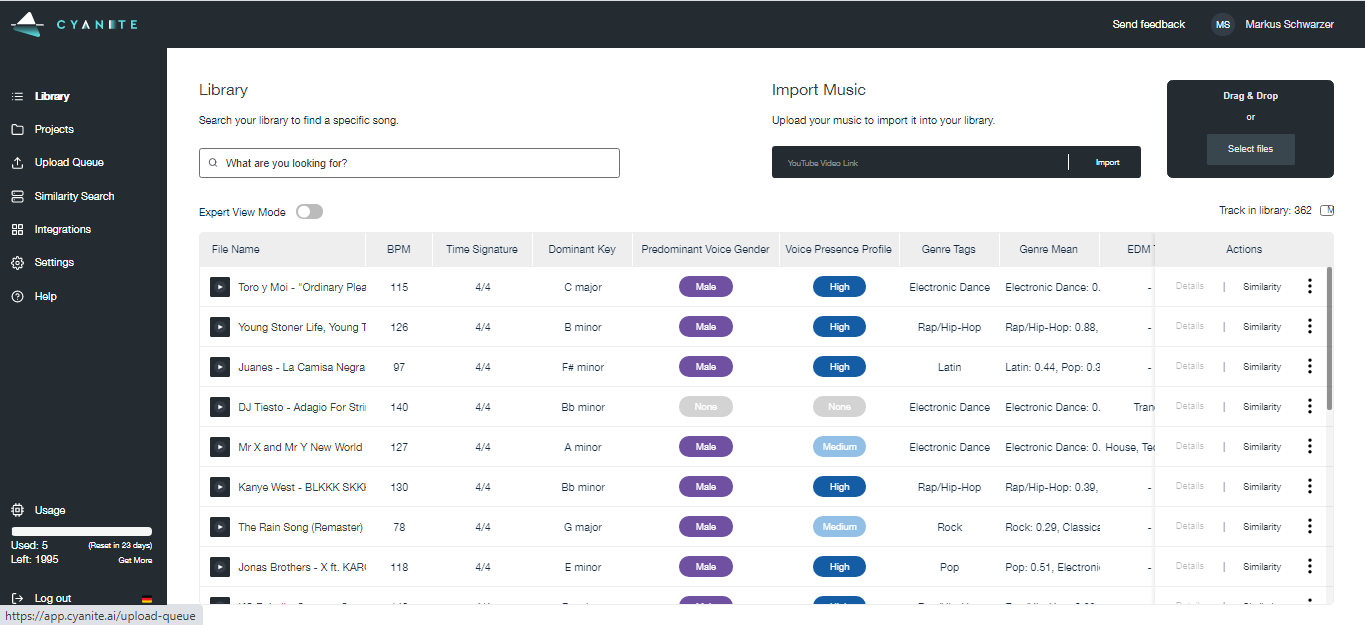 Picture 1. Cyanite library view
The library view will show some data about the song such as mood, genre, energy level, emotional profile, and more. You can explore this data or move to the next step.
Step 2. Find similar songs using Similarity Search
Click on Similarity next to the analyzed song in the library to start finding similar songs from our showcase database of around 600k popular songs. Our similarity algorithms work to offer you the most relevant and precise results and focus purely on the actual sound and feel of a song. Additionally, you will see all the same analysis data available for all the songs including Moods, Energy Level, and Emotional Profile. 
Step 3. Play around with the different filters for more granular insights
Often the magic occurs when you apply different filters. Use the custom interval, play around with tempo, genre, and key, and dive deeper into different results. Then pick the artists and tracks you find most relevant from the Cyanite suggestions.
Step 4. Enrich your findings with additional data from sources like Chartmetric
To get more details on discovered similar songs and artists, you should use other data sources to further narrow down your selection and be as precise as possible. You can check out festivals, radio stations, and/or magazines to enrich your search and select more source audiences for your audience.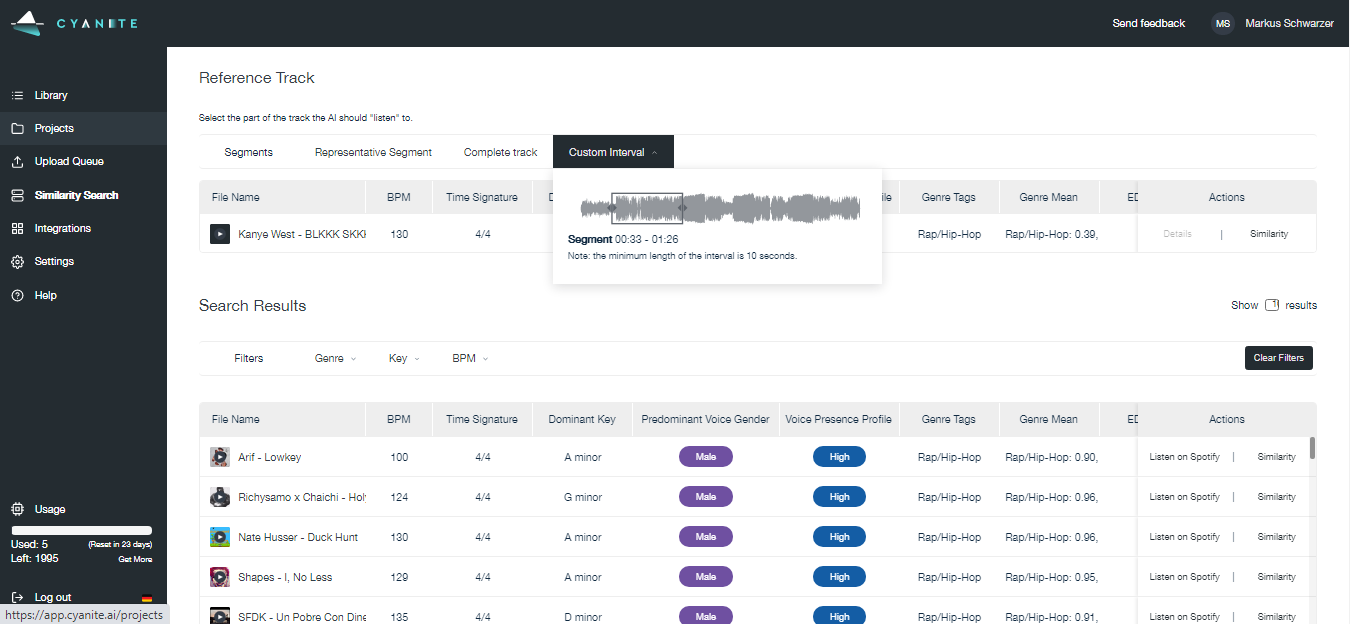 Picture 2. Cyanite Similarity Search based on custom interval
Step 5. Go and select your audiences
Off to Facebook or Instagram to create your audiences with the popular artists you have found and selected with the Similarity Search. Use interest-based targeting and enter a similar artist's name as a keyword. Play around with keywords for maximum results. You can use artists' names, song names, genres, or other keywords. A good comprehensive resource on how to use and manage Facebook, Instagram, and Google ads is AdEspresso.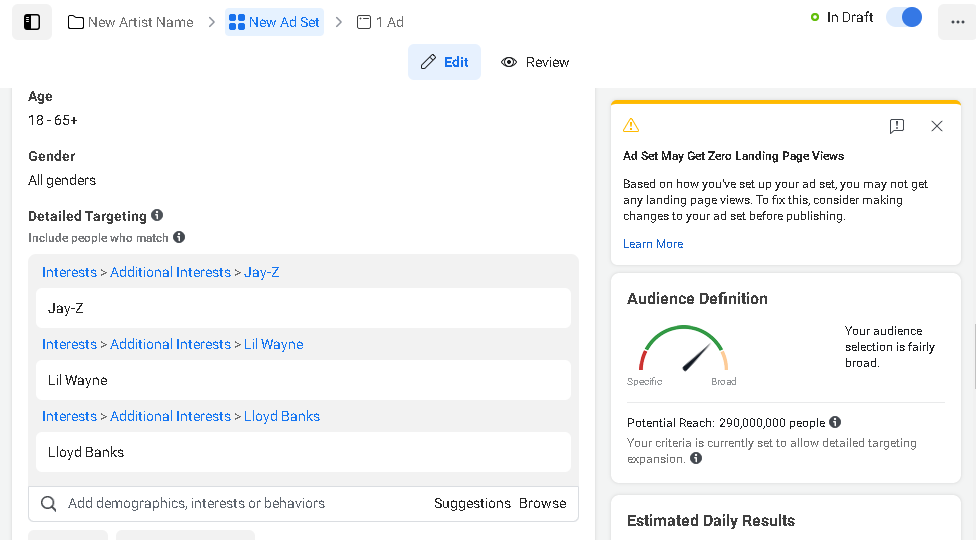 Picture 3. Facebook Ads Detailed Targeting
This is just one of many ways to use Cyanite for your purposes. You can check out this article to find out more on how to use Cyanite for playlist pitching or this one to find out how to use Cyanite to find music for your videos.