About Filmmusic.io
Filmmusic.io is a marketplace from Hannover exclusively for Creative Commons music. It is primarily aimed at amateur musicians and serves media professionals, photographers, producers of independent films, game developers, educational institutions, aid organizations and other institutions with low or hardly any budgets. Also amateur filmmakers and YouTubers will find a wide selection of free music, without having to forego the monetization of their videos. Filmmusic.io pays 60%-70% to the artists.
Catalogue size: 3,500+ songs
Usage: 100,000 plays / day
Registered users: 100,000+
Kevin MacLeod not only has 232,000 YouTube followers, but is also the biggest music contributor on Filmmusic.io.
Clean tagging and constant improvement of search filters are key to delivering music and finding it easy on the platform. The steady growth of the catalog makes tagging more and more difficult, while new features like bpm or key are requested by the active Filmmusic.io community.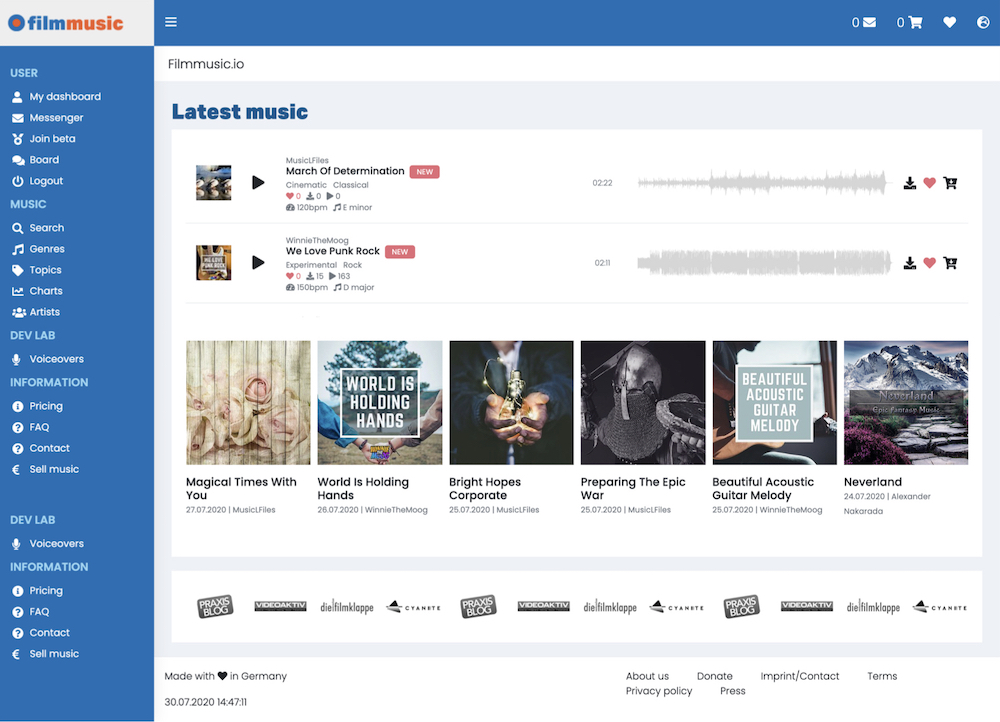 A screenshot of Filmmusic.io – a Creative Commons music heaven for content creators.
Solution: Automatic metadata via API integration
Filmmusic.io implemented Cyanite's music intelligence to automate song tagging especially in the fields of bpm, moods, and key. Next, a Similarity Search will be implemented in a new major update, allowing Filmmusic.io users to search the platform by reference tracks. 
The technology is seamlessly integrated via the Cyanite API, which means that every new song on Filmmusic.io is automatically tagged and added to the Similarity Search.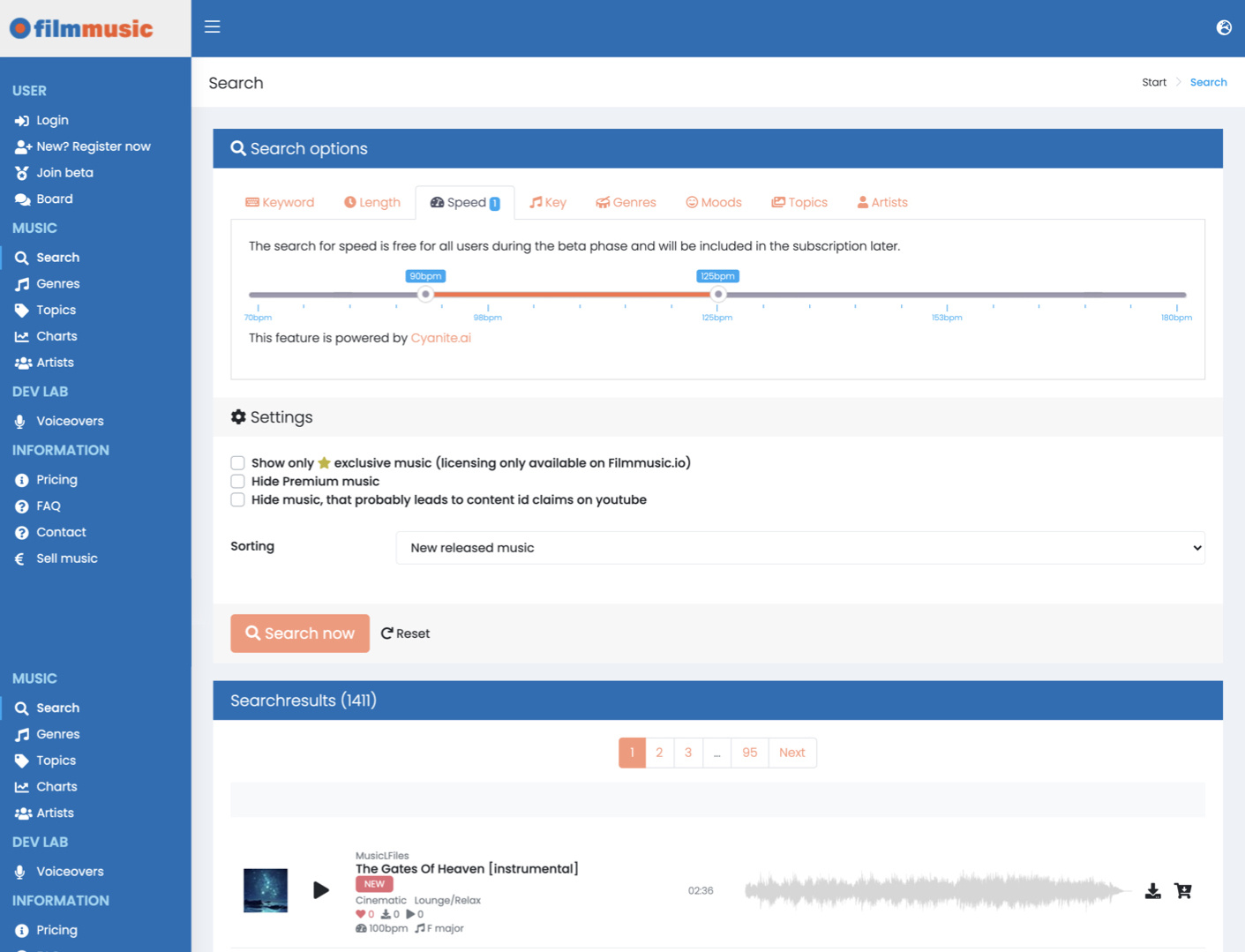 The new bpm search filter on Filmmusic.io is based on Cyanite's algorithm.
+ 15% increase in session time
+ 35% increase in filter options
+ 70% time-saving in the tagging process
Sascha Ende
Founder and Developer of Filmmusic.io
Sascha Ende is the creative and technical brain behind Filmmusic.io. He has a long history of producing music before launching his own platform.
"The team and technology from Cyanite help me handling the constant growth of Filmmusic.io and improving the user experiences with modern algorithms."
I want to apply AI to my app as well – how can I get started?
Contact us with any questions about our frontend and API services via mail@cyanite.ai. You can also directly book a web session with Cyanite co-founder Markus here.
If you want to get a first grip on how Cyanite works, you can also register for our free web app to analyze music and try out similarity searches without any coding needed.